Modern Petunia Varieties: No Longer Just the Pinkest Pink Flower
Wait! Before you skip over this post because it's about petunias and "petunias are boring, old-fashioned, plants for boring, old-fashioned people," I want to share some of what I learned from touring the California Spring Trials, also known as Fashion Week for Plants. Petunias are so much more than The World's Pinkest Pink flowers.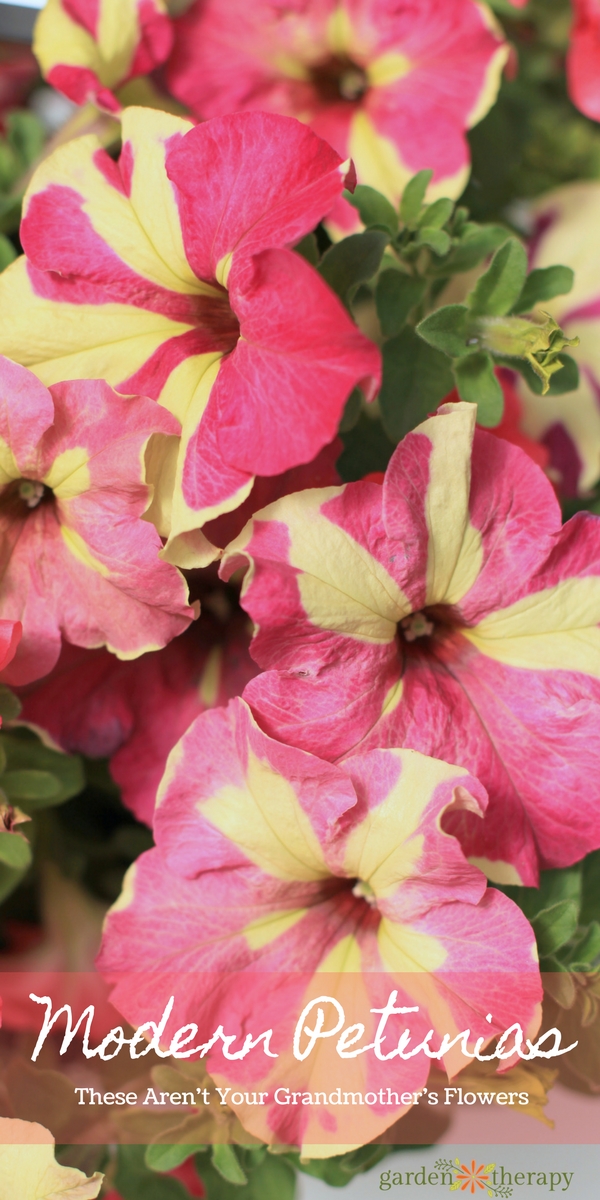 While you will still find overflowing baskets of candy-pink petunias at the exit of every Wal-Mart, plant breeders have spent many years researching, growing, and testing annual flowing plants to come up with the next big thing. So, even if petunias are not really your thing, have a read through some of what the brilliant minds behind them have been working on in hopes of launching modern petunia varieties that will win you over.