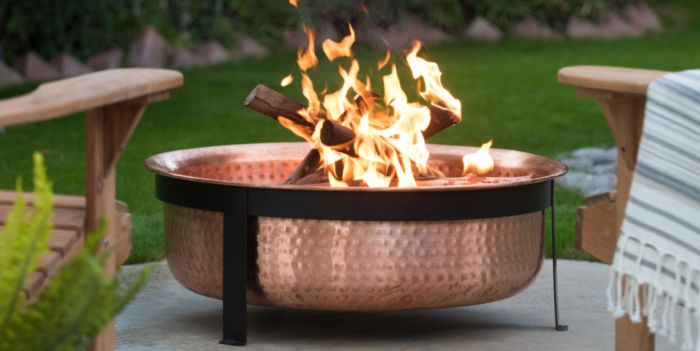 11 Backyard Fire Pit Ideas That Will Make You Want To Host A Bonfire ASAP
Is there anything better on a cool summer night than gathering around a bonfire with friends? Drinking wine, toasting marshmallows, cozying up in front of a warm, crackling fire — seriously, you can't beat it.
From portable, enclosed outdoor fireplaces (that are still s'mores worthy!) to beautiful, open copper and steel pits, there are actually a lot of stylish options out there — not to mention, many of them are surprisingly affordable. These ultra-cool fire pits will help you get things lit.